Multimedia & Animation Courses

Architectural Courses

Mechanical Courses

Interior Designing

Civil Engineers Course

Degree & Diploma Courses
Rhinoceros 3D Training Institute (Jewellery & Architectural Design)
If you want to learn 3D modelling for any kid of drawing, be industrial or any other architecture, Rhinoceros 3D software is the best of the lot and one will be enough educated & expert if he or she learns this particular 3D software application in depth. From CAD/CAM to prototyping, from product design to automotive design, one canít deny the usage of 3D software and among all of them, Rhinoceros 3D software has occupied the number one spot among all its competitors.
Being the best Rhinoceros 3D Software Training Institute in New Delhi area, we offer the quality teaching as well as in-depth in terms of that application so that a student can learn all the pros and cons of this particular software which infact ruling the 3D design market presently. Ample care is being taken to teach Rhinoceros 3D software that is eventually a free form non uniform variety of rationale modelling and with the latest software and its updated versions we leave no stone unturned to teach a student to the core of it. Be it a normal student or a working professional in the same field or of another, this particular training institute is famous for its quality delivered.
Huge number of classroom books as well as digital library enables a student to learn more of this particular software and a solid infrastructure having latest desktops & laptops gives the opportunity to work & practice for hours in those well decorated labs. As Rhinoceros 3D software is having a scripting language too, so proper care is being taken to teach those scripts starting from its basics to the advanced level so that the students can learn the entire package in a smooth way. The Rhinoceros 3D Software Training Institute in New Delhi covers all related aspects of this particular software specially the Grasshopper plug in for computational design as it is the most popular and effective plug in in the Rhinoceros 3D software in terms of architectural design. Even the multimedia part as well as the graphic design part is also covered here apart from the jewellery design & reverse engineering concepts which ultimately helps a student to broaden his eyes about the latest developments happening in this particular field of designing.
So, donít let this opportunity go, hurry to your nearest Rhinoceros Training Institute in New Delhi, have a look of what we are delivering and get admitted as soon as possible. Never wait too much for a good thing as it may perish soon. Have an experience with one of the leading training institute in Delhi as with ample scope of learning & development, a student will surely flourish in life he is sincere, dedicated & having passion to go beyond excellence. For him, sky is the only limit and we can be the positive catalyst in the entire process. Expert & experienced trainers are there to guide all the students, from novice to professionals so that, whenever, someone somewhere thinks of further advanced learning, our institute name must came at first.
Rhinoceros Course Detail
Jewellery Design
1.Understanding Rhino interface & preparing to work
2. Creating 2D Jewellery elements
3. Edition 2D Jewellery elements
4. Constraining 2D Jewellery designs
5.Creating 3D Jewellery components from 2D design
6. Advance surfacing
7. Manipulating 3D jewellery models
8. Orienting 3D models in space
9. Editing 3D models
10. Changing appearance (colour, different ,Material effect)
11. Managing entities
12. Creating catalogues & libraries
13. Presentation
Rhinoceros Architectural
1. Introduction and Project overview
2. Importing background bitmaps
3. Building the underlying construction lines
4. Modeling the walls and roof
5. Creating the warehouse roof elements
6. Building the office structure
7. Generating internal walls, glazing and awnings
8. Fabricating our windows framing
9. Finalizing our windows
10. Adding in the roller shutters
11. Creating floor slabs
12. Finalizing the site modeling
13. Selecting camera views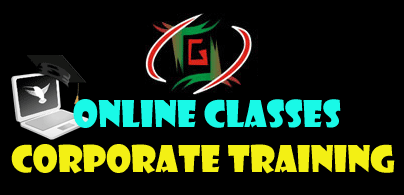 14. Establishing external lighting
15. Allocating materials using flamingo
16. Adjusting our texture maps
17. Using decals in flamingo
18. Adjusting our render settings
19. Post – rendering in Photoshop CS6
20. Creating foreground texture
21. Adding additional details and reflections
22. Finalizing our architectural visualization
ICMT Running under hope floats Foundation